This week, our Jill of All Trades, Jill Washburn, is supplying absent her solution recipe for the greatest chocolate cake ever.  She's kept it less than wraps for yrs, but now she's permitting everyone in on it.  And, you won't feel the key component that will make it so very good.
It is zucchini!  Yes!  She's elevated zucchini to dessert status, and deservedly so, mainly because this cake is wonderful.  It's moist and dense and super chocolatey and you would never ever know that there is zucchini in it.  You can't style it or see it.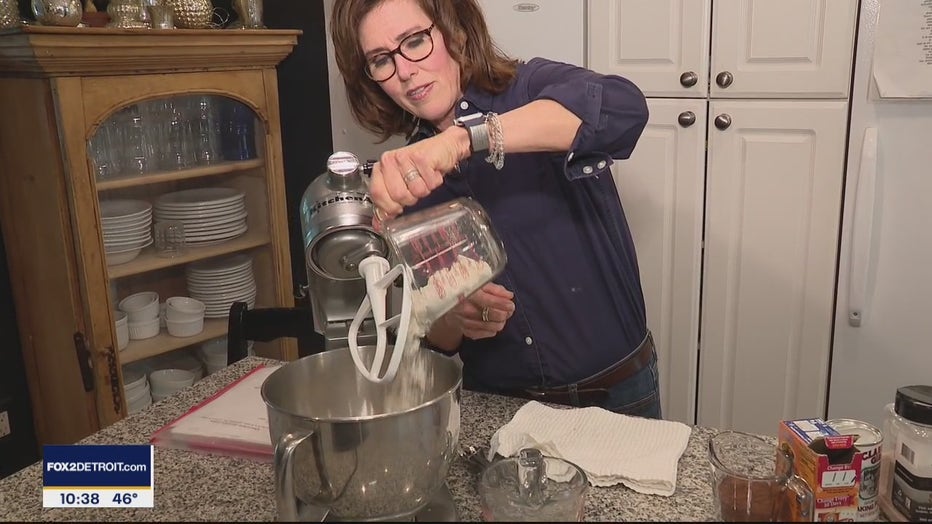 I blend the dry ingredients initially.
Then, she's topping it with another of her renowned recipes, her cocoa cream cheese frosting.  Together it's a successful pair.
In this article are the recipes:
"Ze Ideal" Chocolate Cake
1 cup sugar
1 cup brown sugar
1 1/2 cups flour (gluten-no cost flour functions excellent, too)
1/2 cup cocoa
2 teaspoons baking soda
2 teaspoons baking powder
1 teaspoon salt
1 cup oil
4 eggs
3 cups finely shredded zucchini
1 cup of chopped walnuts (optional)
or
1/2 cup of mini chocolate chips (optional)
Incorporate the dry components and combine properly.  Then insert oil and mix alongside one another carefully.  Then incorporate eggs and blend completely once more.  Then insert in zucchini, mixing as you go.  Make certain that you scrape the bowl and have all the things mixed in nicely in advance of you pour the batter.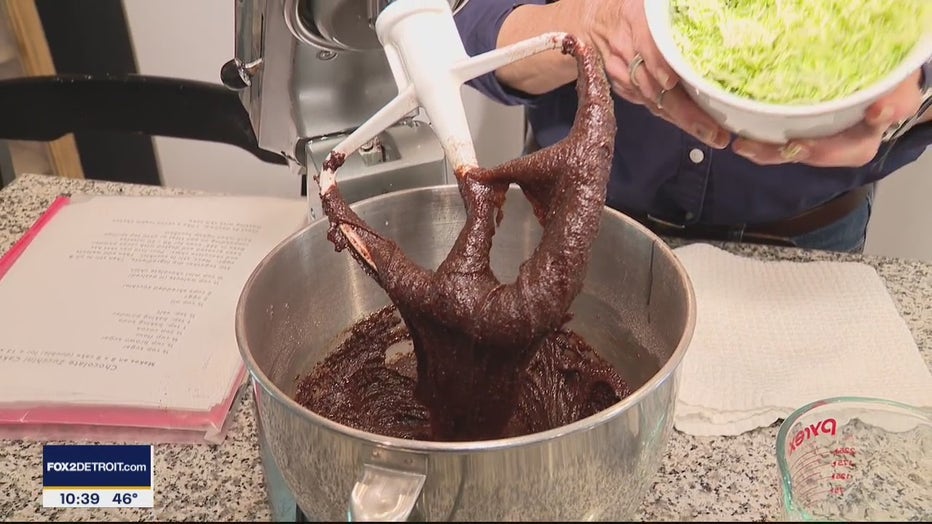 I increase finely shredded zucchini to the batter.
At this position, you could do just one of the optional include-ins.
Now you're ready to set it in the pans.  First, grease the pans.  (Jill just sprays them with an olive oil cooking spray.  It's more quickly and easier and operates just as nicely.). Then, she dusts them with cocoa, instead of flour.  Add in the batter and pop them in a 325˚ oven.  Bake them until a toothpick will come out moist, but not gunky.  (Begin examining following about 35 minutes.) Ordinarily, Jill doesn't go by the toothpick exam, but this cake is so moist that it is a very good way to test it.
Allow cake neat entirely in advance of frosting.
This recipe will make more than enough for 2 8″ levels or a 13×9 1/4-sheet cake.
Frost with your favorite frosting or Jill's Cocoa Cream Cheese Frosting.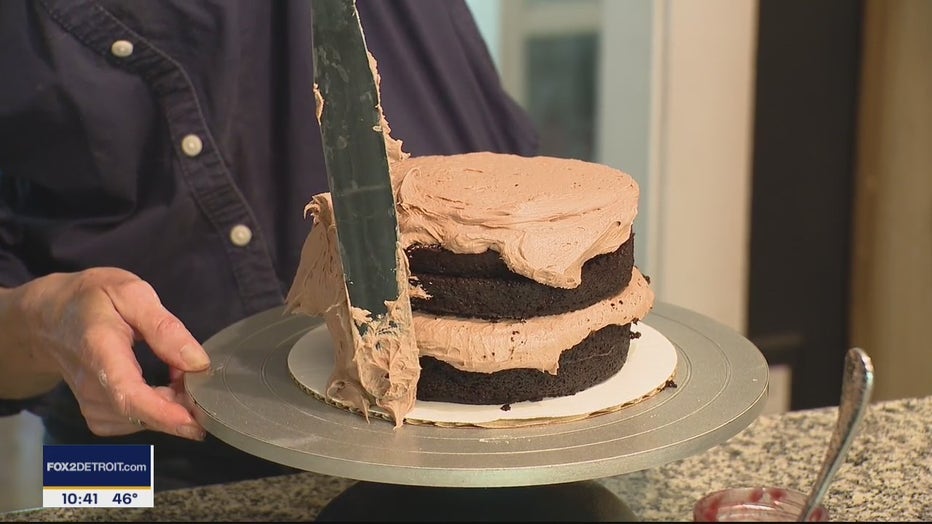 I use a cocoa product cheese frosting.
Cocoa Product Cheese Frosting
2 sticks of butter (softened)
2 8-oz. blocks of product cheese (softened)
11 cups confectioner's sugar
1 teaspoon vanilla
4 tablespoons cocoa
Mix alongside one another the butter and product cheese right until totally blended.  Then gradually insert the confectioner's sugar, mixing as you go.  Next increase in the vanilla.  Mix very well, and then add in the cocoa, just one tablespoon at a time, mixing as you go.
You are all set to frost!  Enjoy!
Undertaking Score: Simple+
To watch Jill guide you via the system, just click on on the video participant over.