A Friday night at New York City's Masseria dei Vini feels like being transported to a family-run restaurant in the hillside towns of Puglia, Italy. From its hospitality to its classic white tablecloth and wooden chair setup, the atmosphere exudes the warmth and charm of being welcomed home by distant relatives.
Formed by childhood friends and natives from Capri, Peppe Iuele, Enzo Ruggiero, and Executive Chef Pino Coladonato all met and eventually became partners while working together in Italy. The trio's first venture, La Masseria, opened in New York's Theater District in 2004. They went on to start a series of cafes and restaurants across the U.S., and eventually Masseria dei Vini in 2014 — we love a wholesome origin story.
The Ambience
Nestled a few blocks away from New York's Columbus Square and its theatre district, Masseria dei Vini is conveniently positioned in Hell's Kitchen to be the perfect stop for a pre-show meal. Fit for a special occasion, business dinner, or a meal with family, the environment seemed to serve a little something for everyone. Upon entering, we were welcomed by a stream of vibrant staff and promptly seated against a stunning wall of glass-enclosed wine bottles. The lights shimmered in the well-lit dining room, as accents of farm equipment lined the walls, paying homage to Masseria dei Vini's namesake, meaning 'fortified farmhouses.'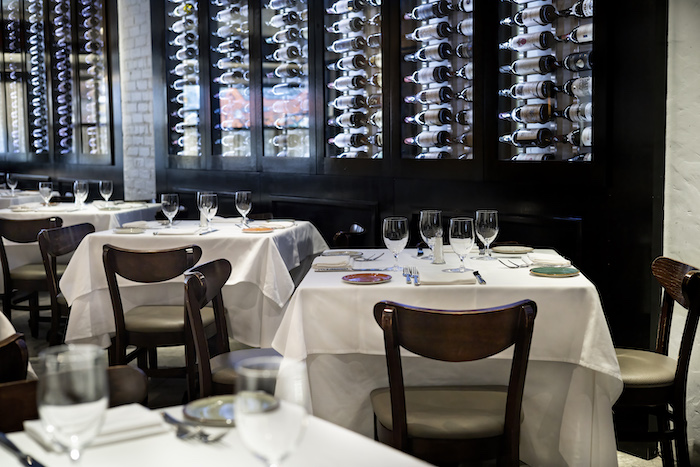 The Wine
With a name like Masseria dei Vini, it was no surprise that the restaurant featured more than 400 wine labels, with 90 percent of those labels exported from Italy, and the other 10 percent from around the world. Having just taken a trip to Italy, my dining companion and I flipped through the page-turning wine menu, pointing at all the the wines that came from towns we passed through. We decided to take comfort in a bottle of Montepulciano, following fond memories of our stay there. I was pleased to find a broad range of both affordable and higher-end wines, many of which came by the glass as well. Our server promptly brought out a complimentary breadbasket with lentils marinated in rosemary and olive oil, an unsuspecting but delicious combination.
The Menu
The menu spotlights daily crudos, house made pastas, and wood-oven pizzas, all heavily inspired by dishes from Puglia. For our Antipasti, we shared the Terra Mare – a grilled octopus and cuttlefish medley that sat on a bed of fava bean purée and fried Tropea onions. The seafood tasted rich and meaty, while remaining light in texture. With a range of intriguing antipasti options, this felt like the kind of place where you try not to skip the appetizer.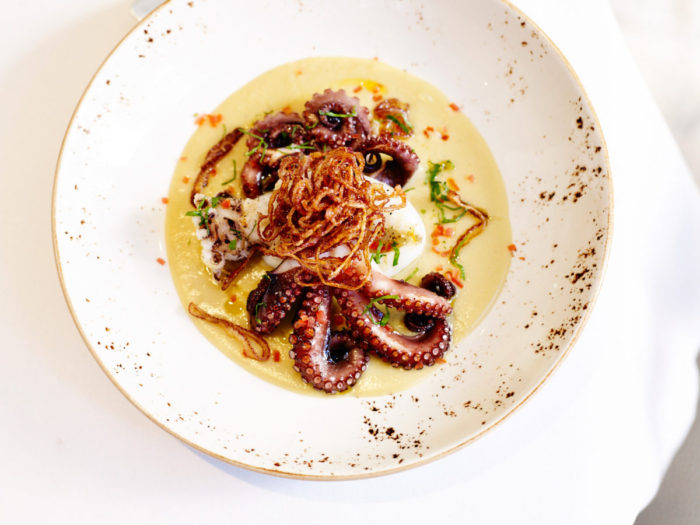 Craving a comfort meal, I opted for the Penne Alla Masseria for my next course. The penne was blended in a creamy tomato sauce, and topped with bacon, radicchio and smoked mozzarella cheese, adding heartiness to every bite. My dining companion chose the more interesting and traditional dish, the Orecchiette Alla Barese, originating from Bari. The dish featured 'little ears'-shaped pasta with broccoli rabe and crumbled Italian sausage in a spicy broccoli and garlic sauce. The variety of house-made pasta shapes and types made for a difficult selection process.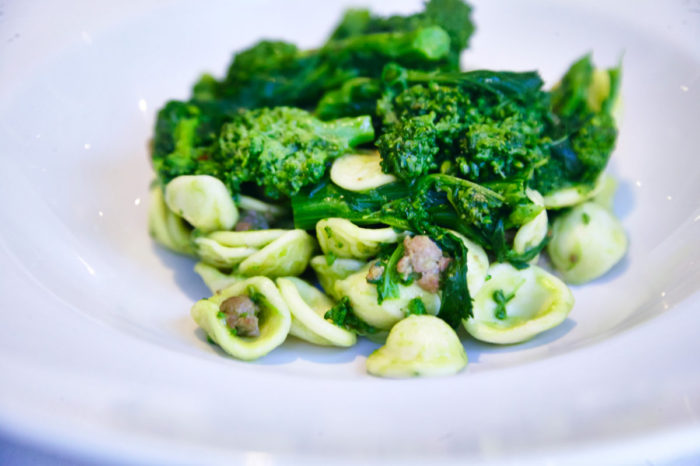 For our main course, we took our server's recommendation to share the Coniglio Alla Caprese, a traditional dish from Capri and Ischia. Beautifully plated and cooked to the ideal consistency, the dish comprised of an oven-roasted rabbit with fresh herbs in a white wine sauce, served with kale salad and mashed potatoes. Each bite was richer and more tender than the last. Note that this photo only shows a half portion that the servers plated for us before bringing it out.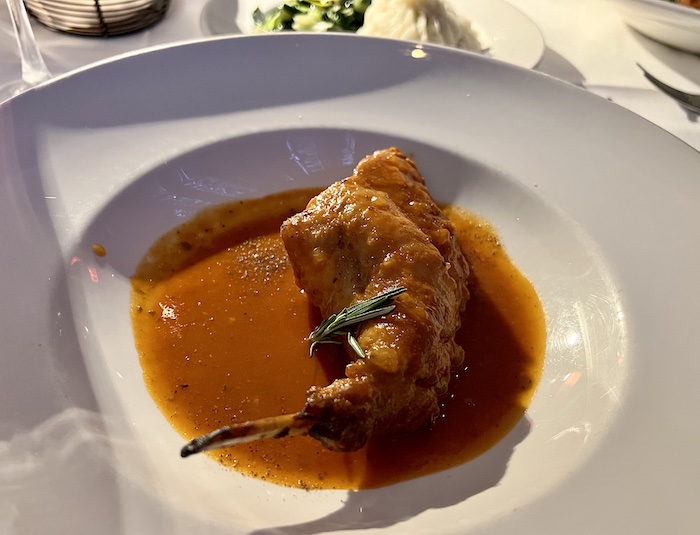 With hardly any room left, we rounded out our time at Masseria dei Vini with a tiramisu. It was a melt-in-your-mouth finale that provided a light and soothing last bite at the end of a satisfying meal.
Masseria dei Vini hits the spot with its attentive service, authentic dishes, and prime location. It lacks the pretension of many other fine dining establishments in New York. I'll be back to try one of their wood-oven pizzas!
Masseria dei Vini
887 9th Avenue New York, NY